GET COMPACT VIBES PACK
You will receive the following FLESHMAX.com Lovense sex toys goodies pack!
1 x Lovense Ambi
1 x Lovense Osci 2

Lovense Ambi is a one of kind new tech hammer head bullet type vibrator, it's the most versatile toy of the Lovense line-up. Don't let it's unique small size fool you, it can make you wet cum orgasm squirt very quickly if your friends take full control through the vibration app.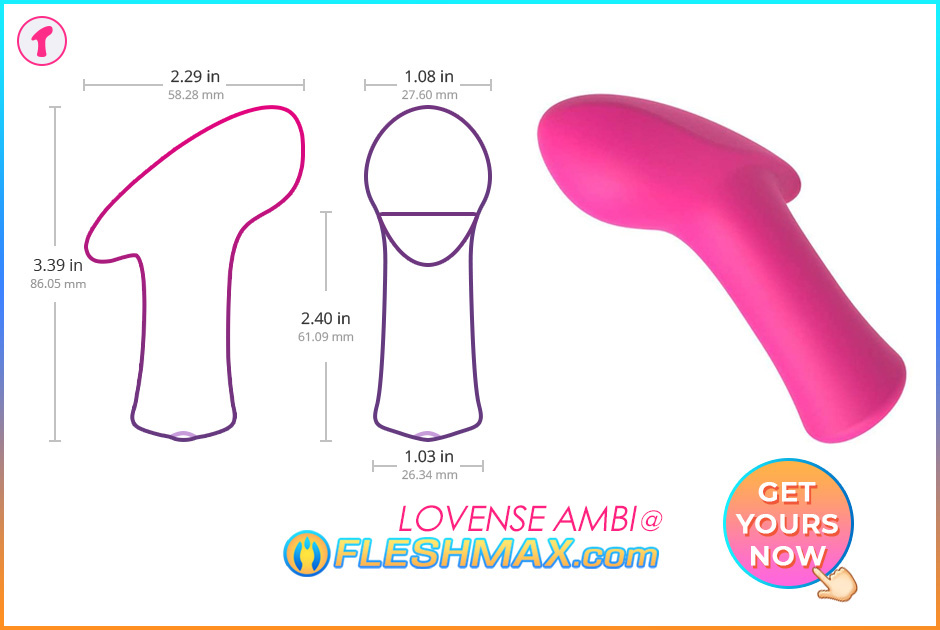 Lovense Osci 2 is a curve g-spot toy with the brand new technology of oscillating pattern that will hit your g-spot or even clit inside like you have never felt before. All Lovense toys are wifi enabled and internet control friendly so you can connect with your friends on demand for quick sex session anywhere in the world!
Lovense Nora is a dual head rabbit arms vibrator vibe toy with two strong motors inside for fast vibrations. Insert the main body inside your vagina and have the second arm resting on your clit for the best sensation. Nora can be controlled through app and connect through camming.

Before you go make sure well stocked on the lube and apply lots of water based lubricant on the toy before you play so you can slip and slide with ease.