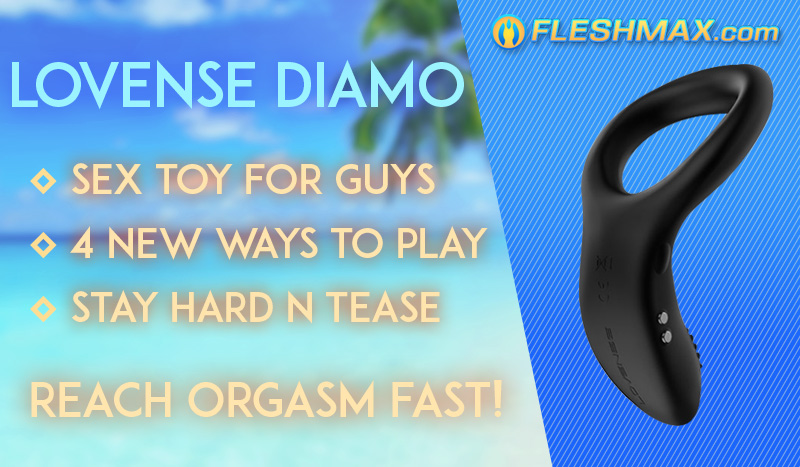 GET LOVENSE DIAMO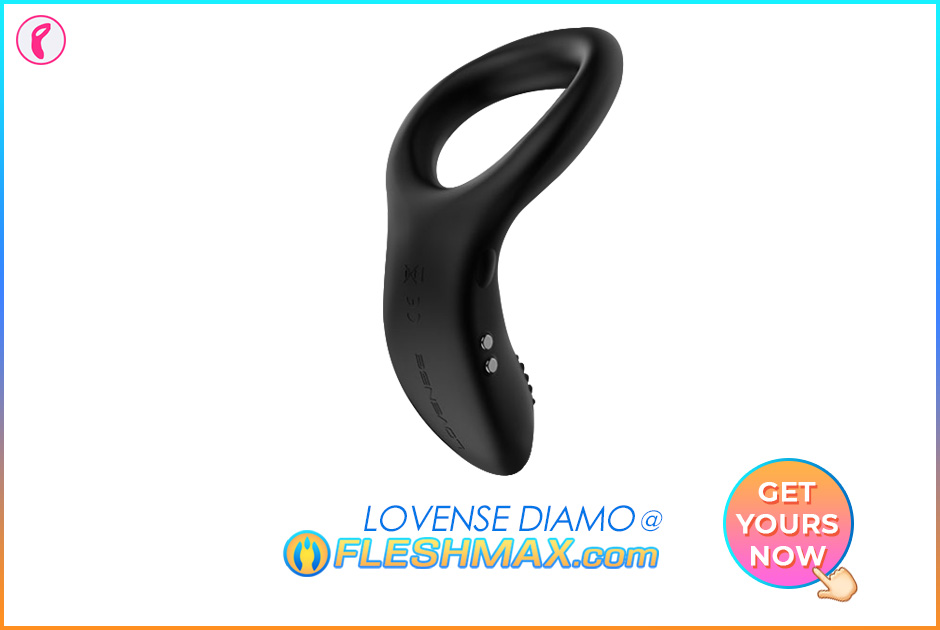 Diamo is the first wearable, external male toy by Lovense! It has a smooth outer handle ring for comfortable, extended wear which ensures harder and longer-lasting erections along with delayed orgasms. With residual vibrations felt in the ring to intensify both parties' sensations. The highest sound level is 46 decibel so it's almost silent. The Diamo has a very powerful motor to provide intense vibrations targeted at the perineum.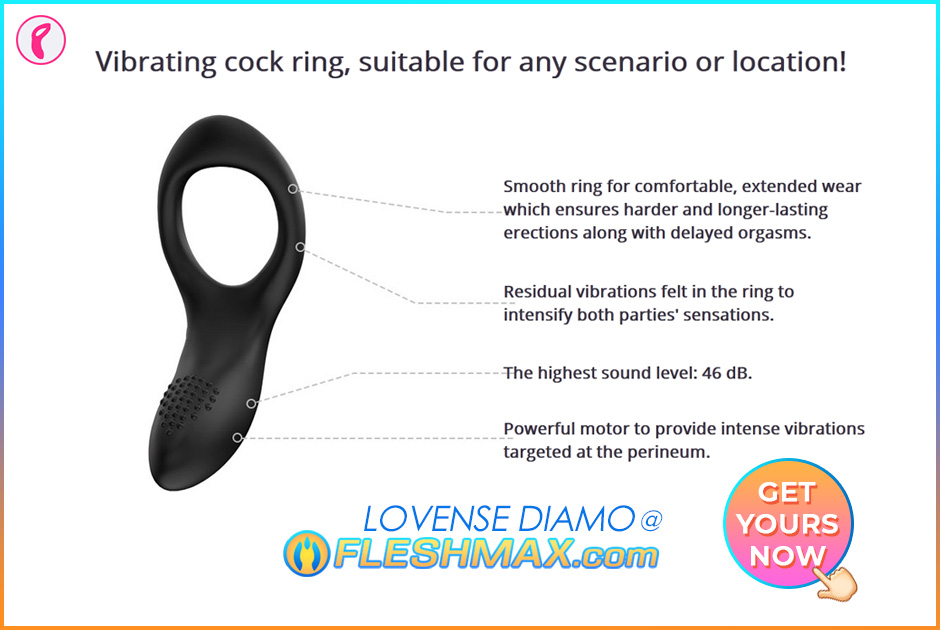 4 NEW AND CREATIVE WAYS TO PLAY!
With 4 wearing possibilities, makes it a great toy solo play, foreplay, couple's sex (because your partner will get to feel the vibrations too WOW!) and a heated public play! Enhanced experience with each use that gives you a harder erection, prolonged erection, powerful orgasms and improved sexual stamina.
1. The forward and basic position which ensures vibration on your testicles.
2. The backward position which will give you vibration on your under balls and perineum for a new type of feeling.
3. The top hat position which will place the vibrator motor on top of your penis so your partner's clit can feel the vibration.
4. The backward top position which mainly teases your prostate externally. You can use this position for your partner as well but she will feel a weaker vibration.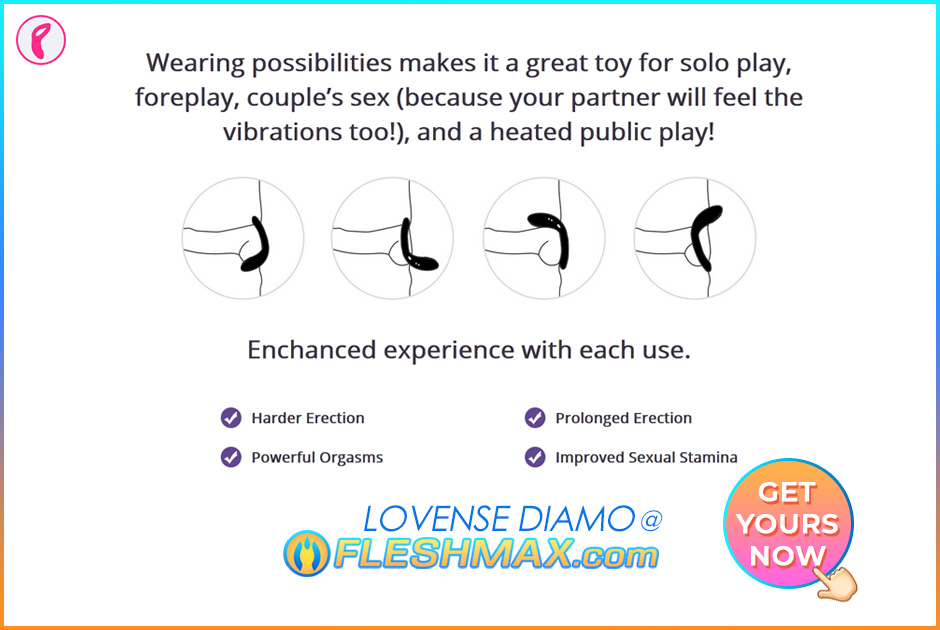 Diamo is very comfortable to wear, quiet and discrete, allowing you to go about your day and enjoy super-strong vibrations that target the perineum from anywhere and anytime. Select from 7 different and mind-exploding shaking modes or simply create your own pattern inside the Lovense App. Your biggest challenge will be controlling your reactions. Solo play, foreplay, or discreet public play, which are you going to choose?! Is totally up to you so what are you still waiting for?!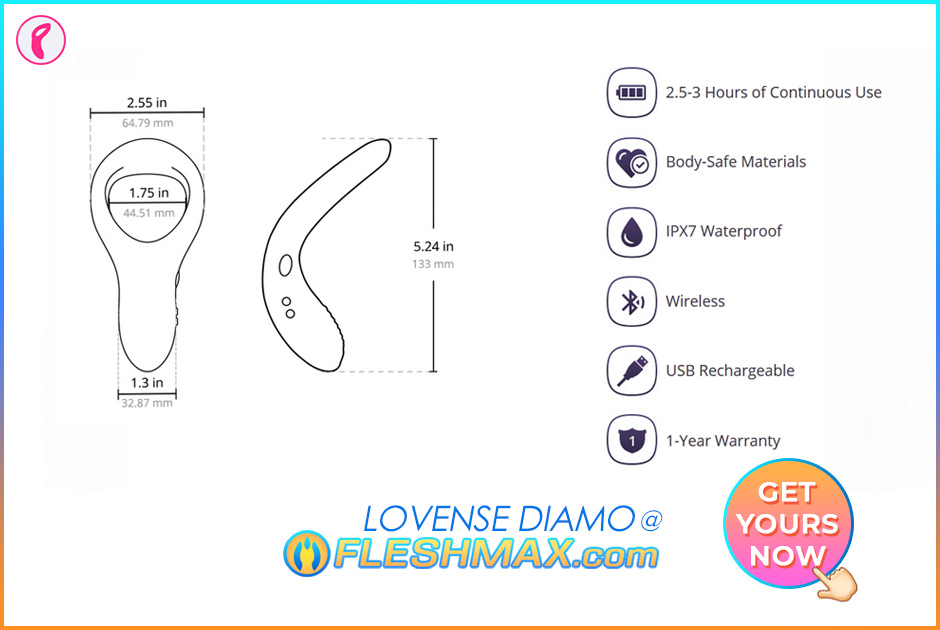 Need to hand over the controls and give up to your partners sexual impulses? Download the Lovense Remote app and permit them to control Diamo from any distance. You can likewise add Max 2 to the blend, Lovense's other main toy just for guys, sync the toys together, and revel in the sensations as they respond to all your actions.
Before you play apply lots of water based lubricant HERE for a smooth entry and friction-less rubbing.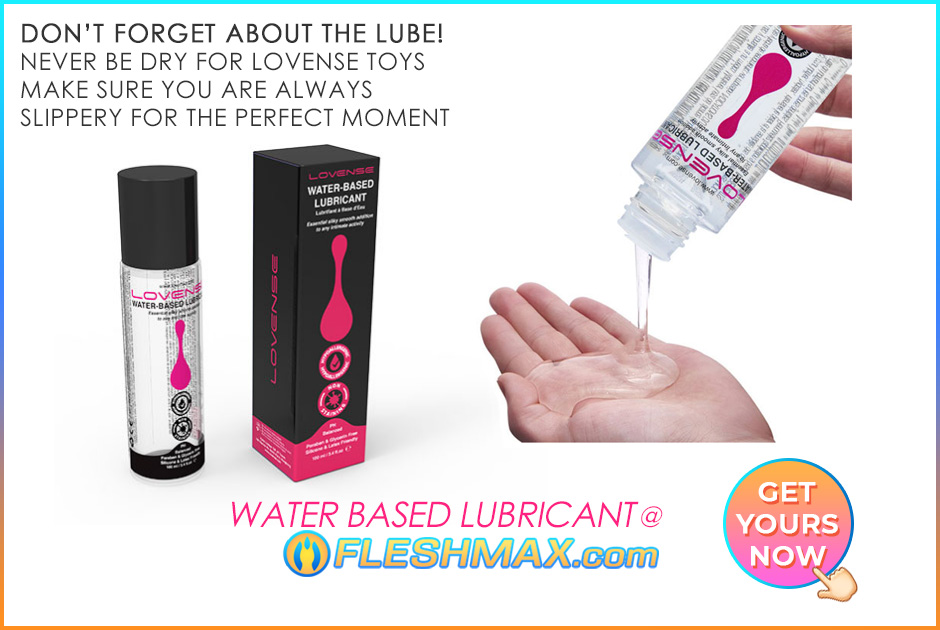 DOWNLOAD LOVENSE DIAMO USER GUIDE HERE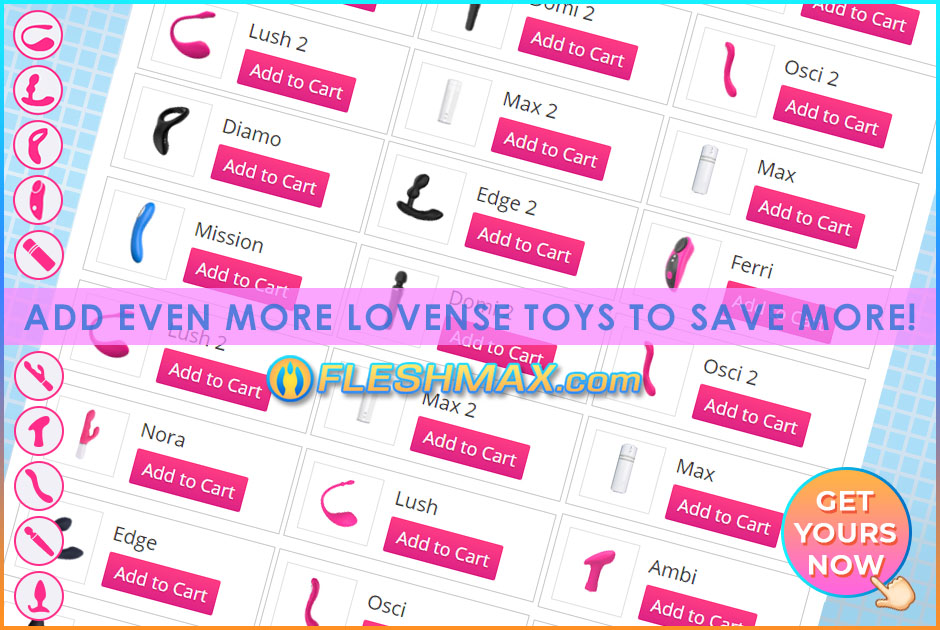 GET LOVENSE DIAMO